PROGRAM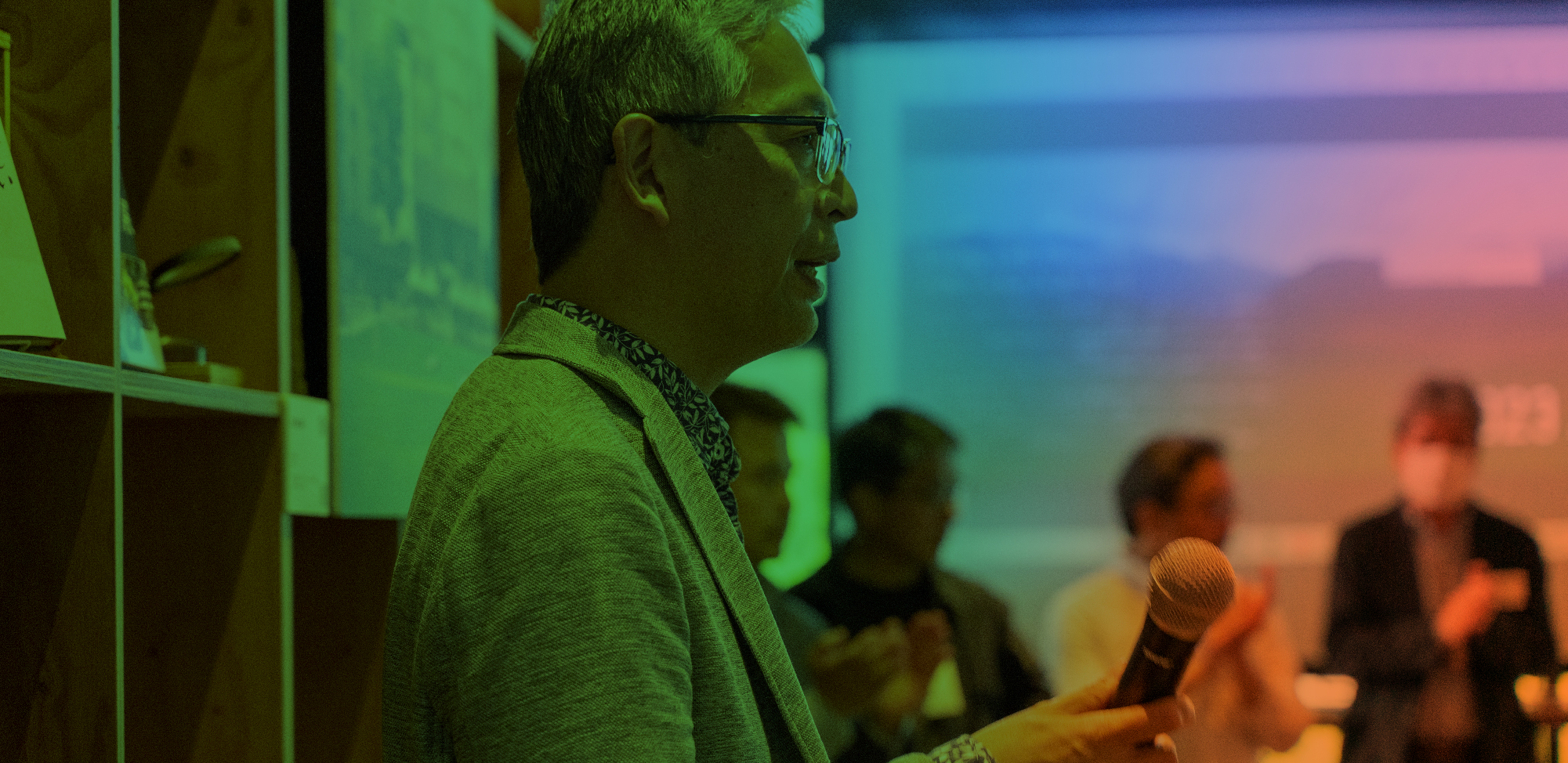 NOVEMBER 15, 2023 (WED)
Online LIVE / On-demand Only
Talk & Share "Living with Disasters" IFLA APR 2023 in Japan (13:30-15:30)
MC: Monica Kuo and Kiyohito Tamotsu
Opening remarks: Monica Kuo
First presentation "Tomodachi project": Kiyohito Tamotsu
Second presentation "Living with disasters": Misato Uehara
Pitch Presentation (3 min + simultaneous interpreting × 15 people)
Closing remarks: Bruno Marques and Monica Kuo
Close and announcement (Introducing JLAU Chairman, Yoshiki Toda)
NOVEMBER 16, 2023 (THU)
On-site / Online LIVE / On-demand (form November 18, 2023, afternoon)
Opening Act (9:00-9:20)
Dance Performance by Naoya Aoki (https:zero-dance.com)
Opening Ceremony (9:20-10:00)
Keynote Speech (10:00-11:50)
Living in Harmony with Nature - Aiming for a New Frontier of Landscape Design
Shiro Wakui

Distinguished Professor,
Tokyo City University, Japan

Shiro Wakui, original given name Masayukui. Landscape architect. After studying at the Department of Landscape Architecture, Faculty of Agriculture, Tokyo University of Agriculture, he established Ishikatsu Exterior Co. Involved in many landscape projects, such as the general producer of The 2005 World Exposition, 'EXPO 2005 AICHI JAPAN', Huis Ten Bosch and the Metropolitan Expressway Ohashi Junction.

On 24 January 2023, he was newly appointed chairman (chief personality) of the Green x Expo Lab, an international horticultural exposition to be held in Yokohama in 2027.

He has also served as deputy chairperson of the UN Decade of Biodiversity Commission, chairperson of the Expert Committee on Biodiversity Strategy of the Ministry of Agriculture, Forestry and Fisheries, member of the New National Stadium Project Selection Committee, deputy chairperson of the Green Infrastructure Public-Private Partnership Platform of the Ministry of Land, Infrastructure and Transport, and various other national and local public bodies and committee organisations. Currently, he is a special professor at Tokyo City University, president of Gifu Academy of Forest Science and Culture, academic advisor and visiting professor at Chubu University, and advisor and special-appointment professor at Aichi-Gakuin University, Faculty of Economics.

Awarded the 1993 Landscape Planning and Design of Huis Ten Bosch by the Japanese Institute of Landscape Architecture in the design work category (Takekuni Ikeda and Shiro Wakui); 2017 Uehara Keiji Award and Medal with Yellow Ribbon by the Japanese Institute of Landscape Architecture; 2018 Japan Society of Civil Engineers Award.

Publications:
Inashi no Chie - Japanese Society Develops by Coexisting with Nature (Bestsellers Best New Book).
Why Only One Pine Tree Survived: Miracle and Hope (Soueisha)
The Heart of Japan from the Viewpoint of Landscape(NHK Publishing)
Resilience Dance with Nature
Kotchakorn Voraakhom

Chairwomen, the IFLA Climate
Change Working Group and
Founder and CEO,
LANDPROCESS and Porous City
Network, Thailand

Kotchakorn Voraakhom is a landscape architect from Thailand who works on building productive green public space that tackles climate change in dense urban areas and climate-vulnerable communities.

Opened in 2017, Chulalongkorn Centenary Park is Bangkok's first critical piece of green infrastructure to reduce urban flood risk. In 2019, Thammasat Urban Rooftop Farm, Asia's largest, was opened. Landprocess repurposed wasted rooftop space to address food and water scarcity in preparation for climate adaptation. In 2020, Chao Phraya Sky Park was realized. Once an inaccessible and incomplete sky railway, the old ruins are now whole, becoming the first bridge park to cross a river in any world capital.

United Nations awarded Kotchakorn as Winners of the UN Global Climate Action Awards, Women for Results. She is featured in the 2019 TIME 100 Next, a list from TIME Magazine —that spotlights 100 rising stars shaping the world's future, CNN Design, and New York Times. She is also on the list of 15 women fighting against climate change from TIME. She was named BBC100 Women, the Green 30 for 2020 by Bloomberg.

Kotchakorn is a Chairwoman of the Climate Change Working Group of the International Federation of Landscape Architects (IFLA World), TED Fellow, Echoing Green Climate Fellow, Atlantic Fellow, and Futurity Fellow from BMW Foundation. She is now teaching at Harvard University's Graduate School of Design in exploring landscape architecture-based solutions to working with the water-based city she calls home.
Symposium "Living with Disasters"
Moderator: Takanori Fukuoka (Tokyo Univ. of Agriculture, Japan) and Shoji Kaneko (NIKKEN, Japan)
Crosstalk between domestic and overseas speakers to identify common issues and discuss future vision.
Cross Talk 1 Green Infrastructure (13:00-14:00)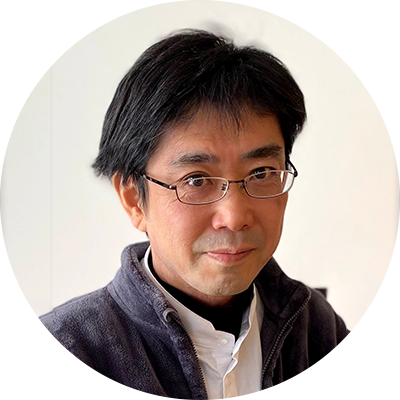 From Broader to Smallest, Green Infrastructure Implementation
by Landscape Architects
Kenta Shinozawa
Kogakuin University, Japan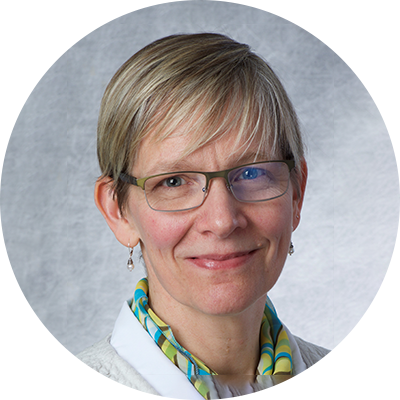 Ancient Spiritual Wisdom
in Times of Crisis
Dawn Uchiyama
City of Portland, USA
Cross Talk 2 Wellbeing (14:00-15:00)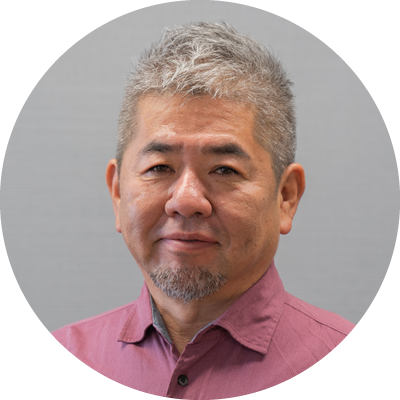 Open Spaces for Our Well-being and the Future in Their Networks
Hiroki Kutsuna
E-DESIGN, Japan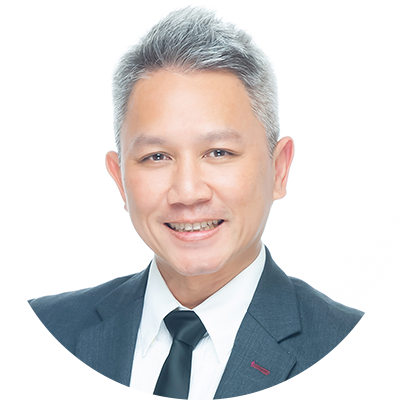 Enhancing Urban Well-being - A Psychologically Informed Approach in Post-Disaster and Stressful Cities
Damian Tang
Uniseal, Singapore
Cross Talk 3 Landscape Culture (15:00-16:00)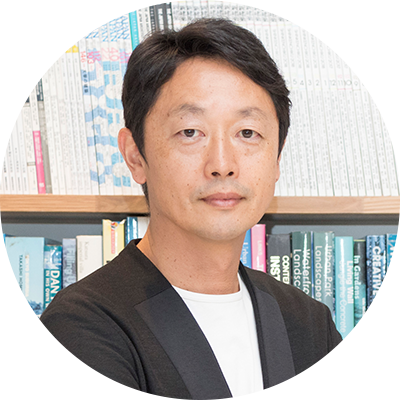 Seeking New Foundation
for the Next Era
Tatsuya Hiraga
LANDSCAPE PLUS LTD., Japan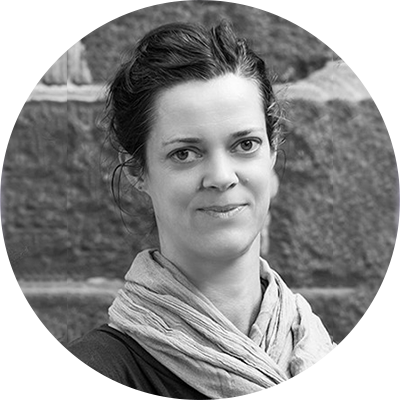 Repositioning the Design Project
as Cultural Practice
Heike Rahmann
RMIT, Australia
-Student Design Workshop Presentation
Workshop Schedule
【Phase1: Online Design Workshop】
*All Workshop will be conducted digitally via Zoom.
・September 16 (Sat) 〜September 30 (Sat) Final Presentation
【Phase2: In Person Design Workshop in Tokyo】
・November 12 (Sun) 〜November 16 (Thu)
Organized by: Japan Landscape Architects Union(JLAU)
IFLA-APR2023 Japan Conference Organizing Committee
Support: Kanto Branch of the Japanese Institute of Landscape Architecture
※This WS is supported by a grant from the Obayashi Foundation.
NOVEMBER 17, 2023 (FRI)
On-site / Online LIVE / On-demand (form November 18, 2023, afternoon)
Theme Session
Discussion on the prospects of "Living with Disasters" through commonalities and differences among countries and generations, organized into three themes, 90 minutes each session.
Session 1 Green Infrastructure (9:00-10:30)
Creating social common capital that leverages the natural environment
Moderator: Yoriyuki Yamada (KAJIMA Technical Research Institute, Japan)
Speakers:
1. Landscape as a Vessel to Share in the Age of Climate Change - Referring to the Communication Process in Kameoka City

Shiro Takeda (Professor, Chiba University, Japan)

2. The Slow-onset Disaster - a Wholistic Approach to Climate Mitigation and Adaptation

Claire Martin(Associate Director of OCULUS, Australia)

3. Climate Change: A call to Action for the Landscape Architectural Profession

Leonard Ng(Country Market Director, APAC, Henning Larsen, Singapore)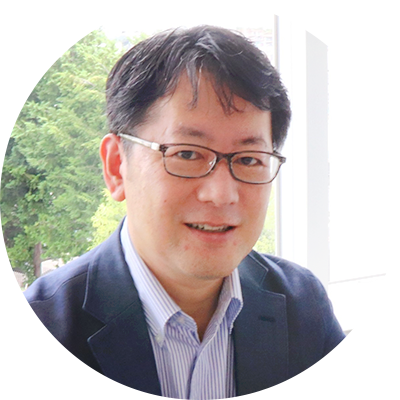 Yoriyuki Yamada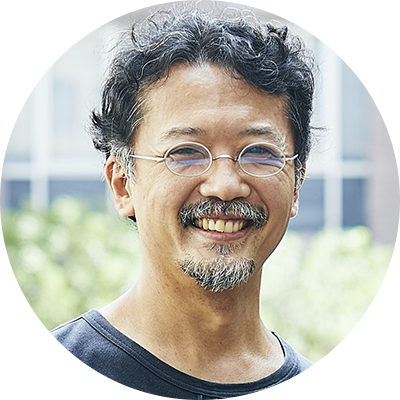 Shiro Takeda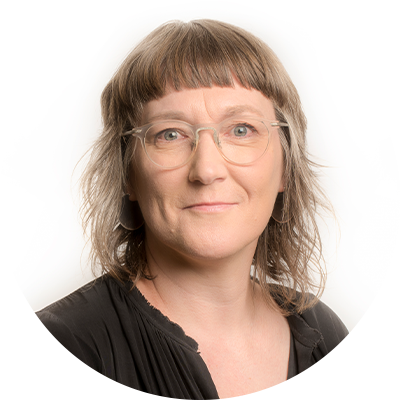 Claire Martin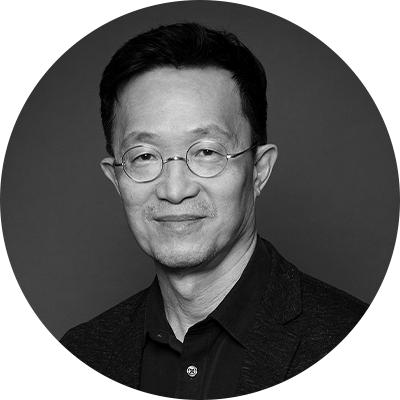 Leonard Ng
Session 2 Wellbeing (10:30-12:00)
Seeking ways for happy living in harmony with nature
Moderator: Shigeaki Takeda (Associate Professor, Osaka Metropolitan University, Japan) and Hiroki Kutsuna(Partner, E-DESIGN, Japan)
Speakers:
1. Revisiting the Way to Create Well-being

Hiroki Hiramatsu (Founder, Woonerf, Japan)

2. Small Intervention, Big Impact

Yossapon Boonsom (Director, Shma, Thailand)

3. Designing for Equitable Wellbeing

Sandhya Naidu Janardhan(Founder, Community Design Agency, India)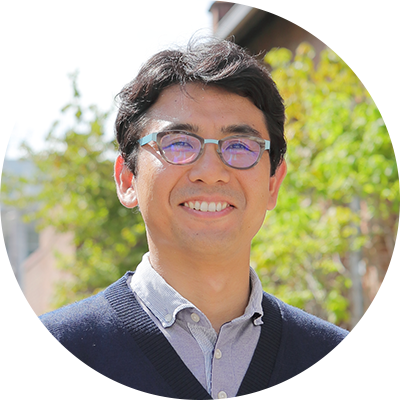 Shigeaki Takeda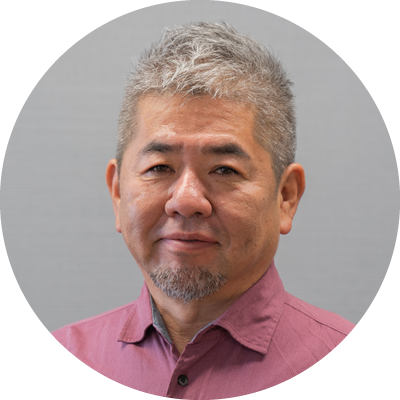 Hiroki Kutsuna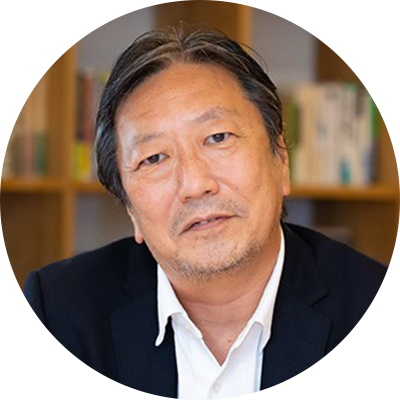 Hiroki Hiramatsu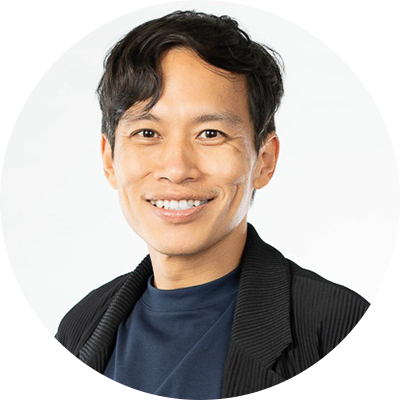 Yossapon Boonsom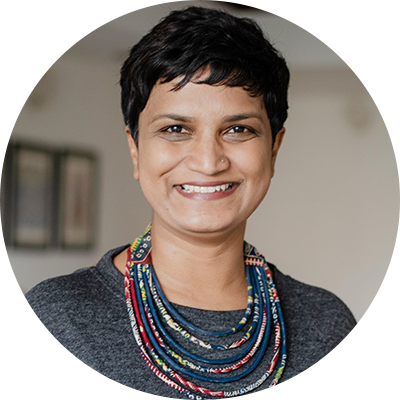 Sandhya Naidu Janardhan
Session 3 Landscape Culture (13:30-15:00)
Inheriting a cultural and historical legacy rooted in the local natural environment
Moderator: Shoko Takemoto (Urban Analytics Project Manager, Woven by Toyota, Japan)
Speakers:
1. Envisioning Communal Autonomy for Urban Plants and Ecology

Yoshiki Mishima (Founding Director, FOLK, Japan)

2. Bridging Culture(s)

Jeffrey Hou (Professor, University of Washington, Seattle, USA)

3. Evolving Landscape Culture

Yumi Lee(Professor, Seoul National University, South Korea)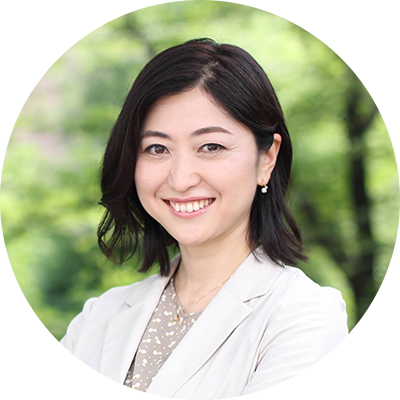 Shoko Takemoto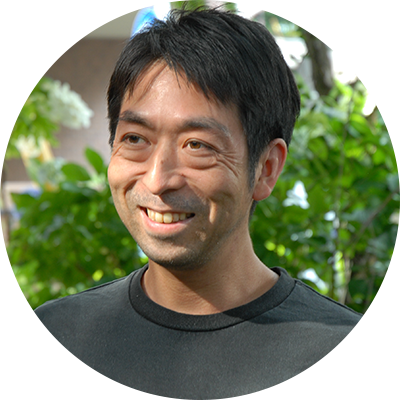 Yoshiki Mishima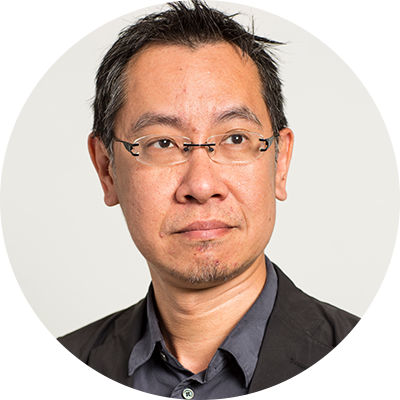 Jeffrey Hou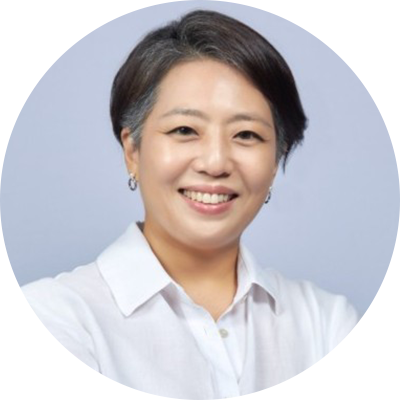 Yumi Lee
Closing Session (15:05-16:05)
Feedback on Congress and The Vision for the Future

Closing Ceremony (16:10-16:30)
Gala & LA & Luminary Awards 2023 Ceremony
For pre-registered partipants only.
Registration on the day is not available.
NOVEMBER 18, 2023 (SAT)
Technical Tour in Tokyo
Application for the Technical Tour has been closed. Thank you.
【 IFLA-APR2023日本大会参加者限定テクニカルツアーのご案内】
いよいよIFLA-APR2023の開催が近づいてきました!
大会3日目のテクニカルツアーは、定員に達し次第募集を締め切らせていただきます。
どのツアーも現地での解説付きで、特別な体験ができるプログラムになっています。
今すぐチェックを!!
Conditions of participation
Application is only open to the participants of IFLA-APR 2023.
Fee: JPY 15,000 per person
Entrance fees to the site on the tour visited and lunch are included.
Transportation to and from the meeting place is not included.
IMPORTANT ANNOUNCEMENT:
Applications for the Technical Tour have been extended until Friday, November 10, 2023. It will be acceptable for who have already completed the online registration, including online participants as well as on-site participants. Please note that the participation in the technical tour only is not available.

The maximum number of participants for each course is 20, and consecutive interpretation (Japanese to English) will be provided.
The application will be closed when the maximum number of participants is reached. Thenotification of availability of participation will be announced after Monday, November 13, 2023.

You will be able to learn about landscape design through the commentary of experts who were involved in the planning and design of the project at the site, which will be a great opportunity for you to deepen your knowledge of landscape architecture.
NOW! click above MORE INFORMATION button to check it out!!!
Tour Courses and Areas
A:Futako-Tamagawa area: Landscape Culture Tour to visit local resources
B:Marunouchi and Nihonbashi area: Central Tokyo Tour of Tradition and Innovation
C:Shibuya and Aoyama area: Green Infrastructure Tour of Cities and Forests
D:Ikebukuro area: Walkable City Tour around 4 parks
E:Suburbs area: Well-being Tour around the real suburbs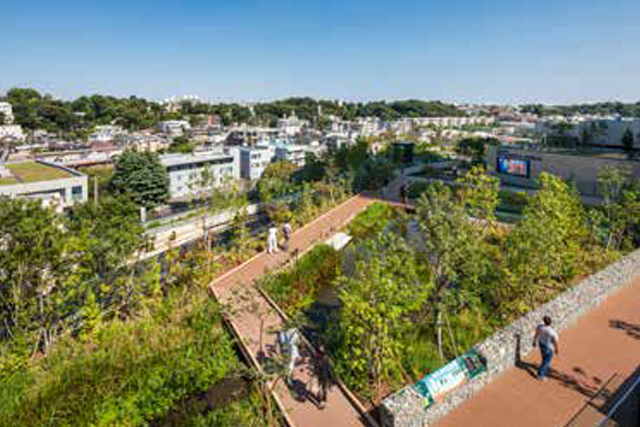 Futakotamagawa area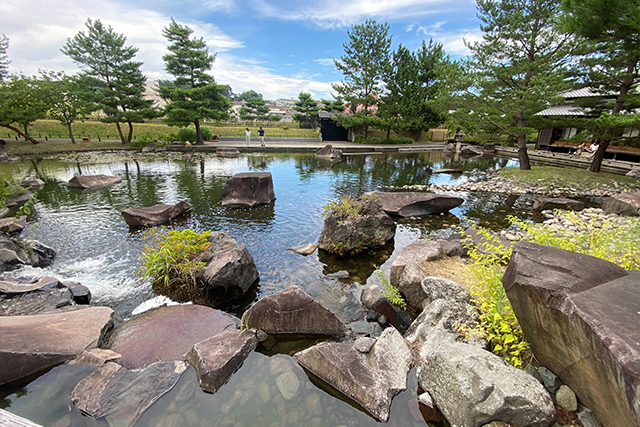 Futakotamagawa area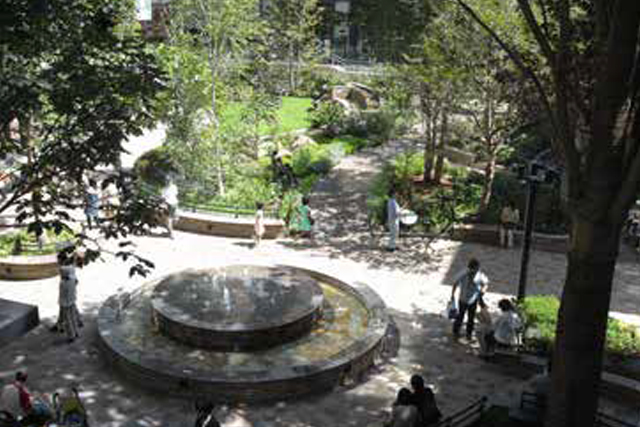 Marunouchi area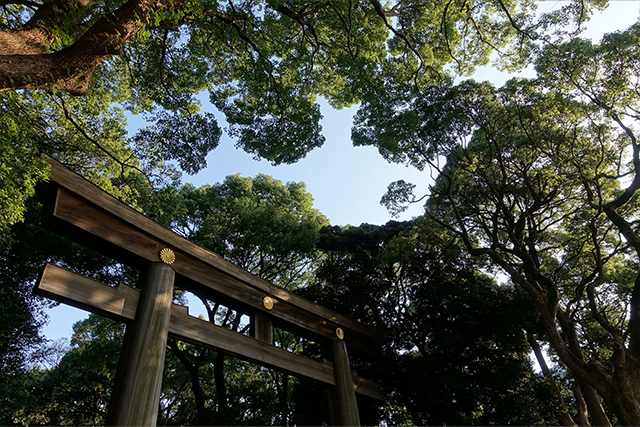 Shibuya & Aoyama area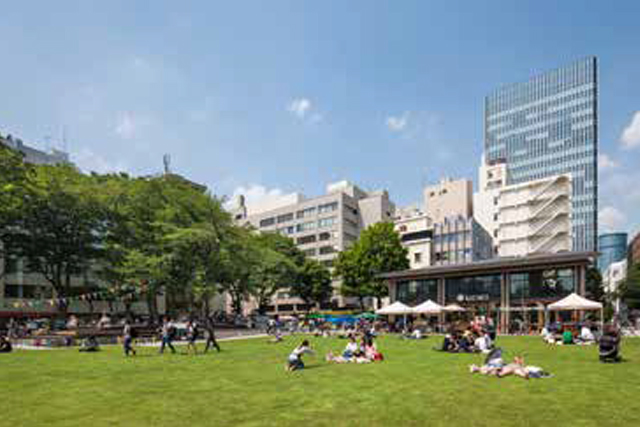 Ikebukuro area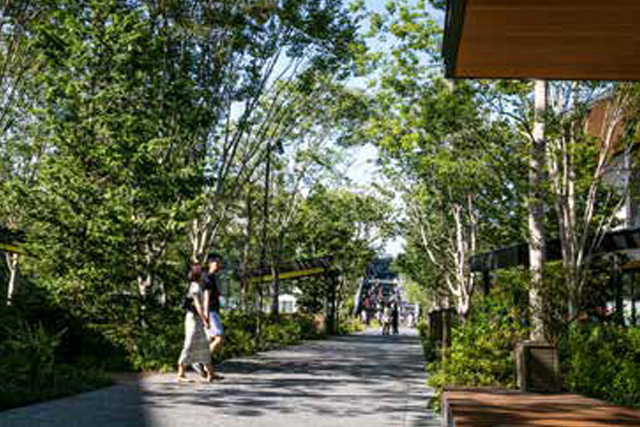 West Tokyo area
Post
Congress
NOVEMBER 19-20, 2023
Post Congress Tour
Application for the Post Congress Tour has been closed. Thank you.
Conditions of participation
Application is only open to on-site participants of IFLA-APR 2023.
Fee: Separate participation fee required (JPY 25,000 or 35,000 per person)
Includes entrance fees to the places visited and lunch.
Transportation cost to and from the tour departure and arrival points is not included.
NOTE: Registration is open until 15 October and will close when each course reaches capacity.
After the application, the applicant will be informed directly by email on or around 20 October as to whether or not they can join the tour and about the payment of the participation fee.
NOW! click above MORE INFORMATION button to check it out!!!
Course A "Hokkaido"
Course B "Kyoto Uji"
Course C "Kyushu Round Trip"
Further information on each tour to be announced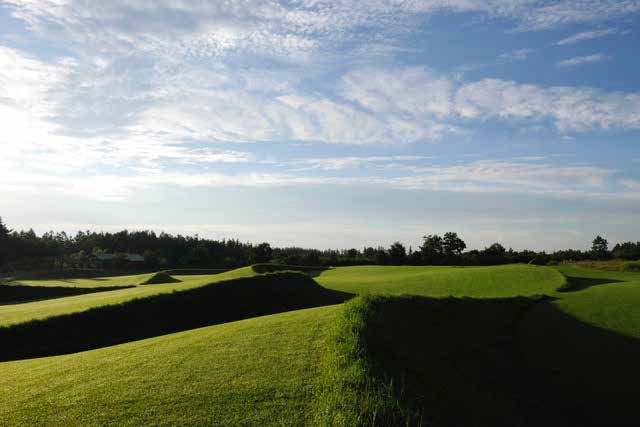 Course A "Hokkaido" - Tokachi Millennium Fores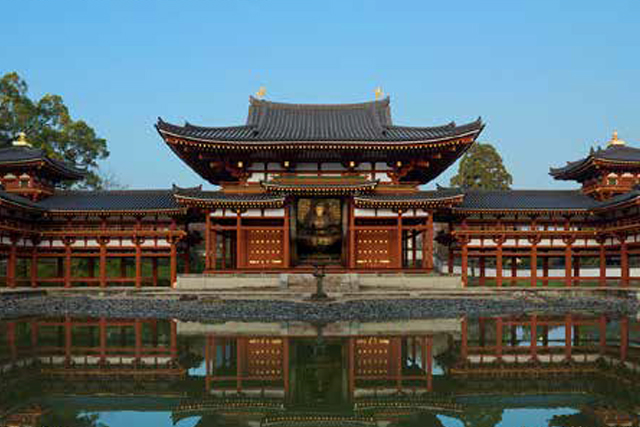 Course B "Kyoto Uji" - Byodoin_Phoenixhall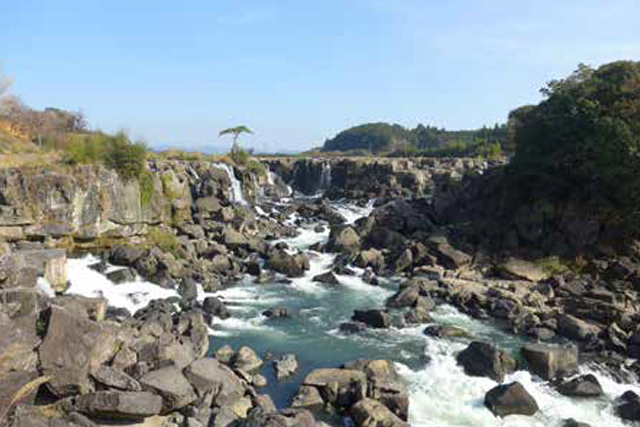 Course C "Kyushu Round Trip"
- Sogi Waterfall Diversion Channel